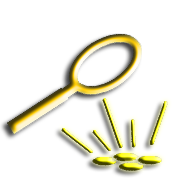 WOW gold sites I have removed from my top list:
WOWMINE.com - Prices were way too high and I was starting to get a lot of complaints about them. They then had a lawsuit against them and the website was seized.
RPGtrader.com - I had high hopes for this site as it was related to Team-VIP but this site never quite shaped up as it should of. FAQ pages never got added, communication with some departments never got back to me.
IGE - I removed IGE from the top list because of complaints I was received 2 years ago. IGE is the biggest WOW gold selling company on the internet and has very good prices but I had a few reasons to remove them from the top list of wow gold sellers, at the time. I can now recommend this service again as they are under new ownership and are performing much better as a company. Please see IGE review.
GamePal.com - I removed them as they moved from a good company to a bad company over night, what I mean by this is they would no longer communicate with me. I had complaints that the affiliate program for gamepal.com had ceased to exist or that the company was sold. I tried to contact them but was given the run around for many weeks so they have been removed from my site. I had sent them several emails and have gotten no response to date, I had contacted them on live chat and was told to send in emails and well no answer. I had hoped to hear back from them as they were a very good company and maybe they are better now but I will not list them again. Please see GamePal Review.
GMbar - The site had issues when I removed them from my site, pages not coming up, code issues and so forth. Nothing against how they perform as a company but how the site was working at the time forced me to remove them from my list. Please see GMBar Review.
Team-VIP - Was recently acquired by another company over a year ago closed down on July 1st. MMOVirtex.com launched on July 1st. Team VIP's main site now is RPGtrader.com. The affiliate portion of Team-VIP does not work and they are not going to be working on the old Team-VIP site in the future. I have hopes that RPGtrader.com will work out as well as the old Team VIP site did. I am not sure why they did this as they seemed ranked pretty good within the search engines for team-vip. Please see Team-VIP review.
Tekgaming.com - Was removed as I was not getting much feedback. Tekgaming also has issues with the site right now, some pages are not loading and the site has an affiliate issue. I do not have a WOW gold review to provide for them at the moment except for what I have already stated.
I am very unhappy with the behavior of some sites and will not display sites that spam in game or get currency from accounts using key loggers. It is one thing to buy wow gold but another thing to buy it from sites that are directly hurting players. Please make honest comments and do not leave bad reviews. I know most of the comments that are sent are negative as most happy people do not leave feedback. Please note I had a problem with bots filling my review bins with garbage links. In the future changing the the wow gold review section so it will be more secure for now I want reviews sent to me via email until I can find a way to filter the database.
If you have any suggestions on sites I should add, please let me know. Hopefully, I can do my part to allow you to have a better gaming experience. Feel free to link this page to your web site.